Copy of Fire & Rescue CO Meters 2020

Fire and Rescue personnel today face higher levels of danger performing their duties than they did several years ago. Understanding carbon monoxide is especially crucial to today's fire service, because the smoke that firefighters were exposed to 20 or 30 years ago is not the same as it is today. Carbon monoxide attaches to the oxygen molecules in the body, preventing oxygen from reaching vital organs, which will cause you to suffocate after a short period of time.  
On average, we lose 100 firefighters a year, although that number has dropped slightly in recent years. Cardiac-related fatalities are still the number one cause of death in the fire service, with traumatic injuries number two, followed by asphyxiation. The key point, and the part that you need to remember, is that not all carbon monoxide related fatalities are caused by asphyxiation. Many cardiac-related fatalities that we're experiencing may very well be related to carbon monoxide exposure as well. What Sensorcon offers is a self-contained carbon monoxide Meter that can be attached to the Firefighters turnout gear that is viewable while using a SCBA.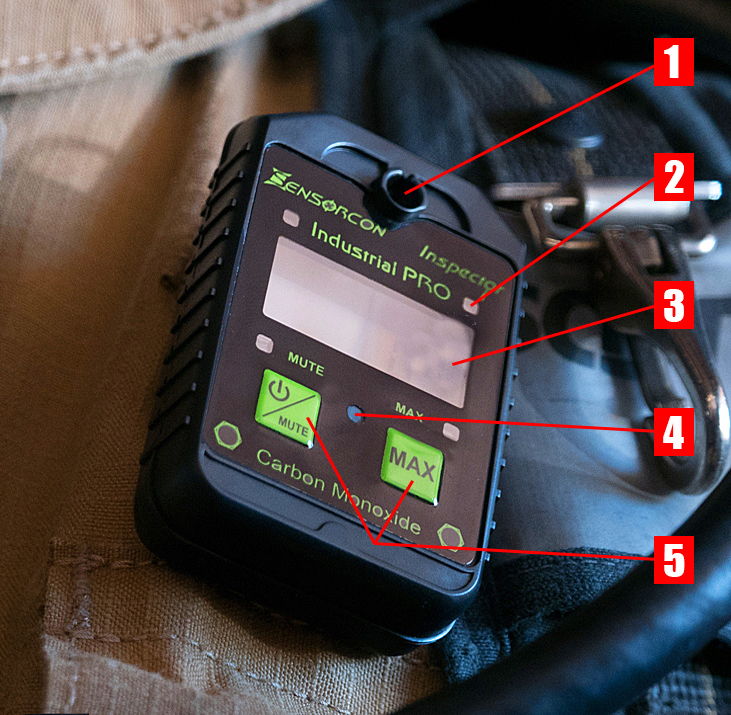 Sensor Inlet - ​Featuring a 200ppm range ​with an extended range of up to 2000ppm to detect all levels of carbon monoxide while performing duties on the job including overhaul.                                                                                                                        
Visual Alarm - Featuring LED lights with a vibration mode. This is to let the emergency worker know when the alarm set points are reached. It is factory set to 35ppm low and 200ppm high, but can easily be adjusted to suit various needs.                                                                                                                                                                    
LCD Screen - Featuring a LCD / LED real time display that is viewable when wearing a SCBA. All features and modes are located on it.                                                                                                                                    
Audible Buzzer - The audible alarm reaches 80 to 85db. Slightly quieter than P.A.S.S. Alarms.                                                                                                                                                  
Max Mode and Mute Buttons - Max Mode displays when the maximum carbon monoxide level you are exposed to when switched on. The Mute function allows the emergency worker to silence the audible alarm feature.
TECHNICAL SPECIFICATIONS​
Resolution: 1ppm
Accuracy: +/- 10% of reading or +/- 2ppm (whichever is higher)
Initial response time: < 5 seconds
Full response time: < 20 seconds
Size: ~3.2″ x 2.2″ x 0.9″
Unit Weight 4 ounces
Battery Life: >2 yrs (without alarms on)
Battery Type: CR123A (Panasonic CR123A required for Industrial version)
Standard alarm setpoints: 35 ppm low, 200 ppm high
Temperature Range : -4 to +122 °F (-20 to +50 °C)
Humidity Range: 20%-90% RH continuous (0-99% intermittent, e.g.)
Sensor Type: amperometric type electrochemical sensor
Ingress Rating: IP 67 (completely dust proof & water proof)
Set your own high and low alarm points.
Water proof and dust proof.
Time Weighted average for carbon monoxide exposure (24 hour).
3 Alarm mechanisms: Visual, vibrating, and audio.
Real time display in Parts per Million (PPM)
Alarm as low as 5 PPM.
Wearable: Steel alligator clip and lanyard loop.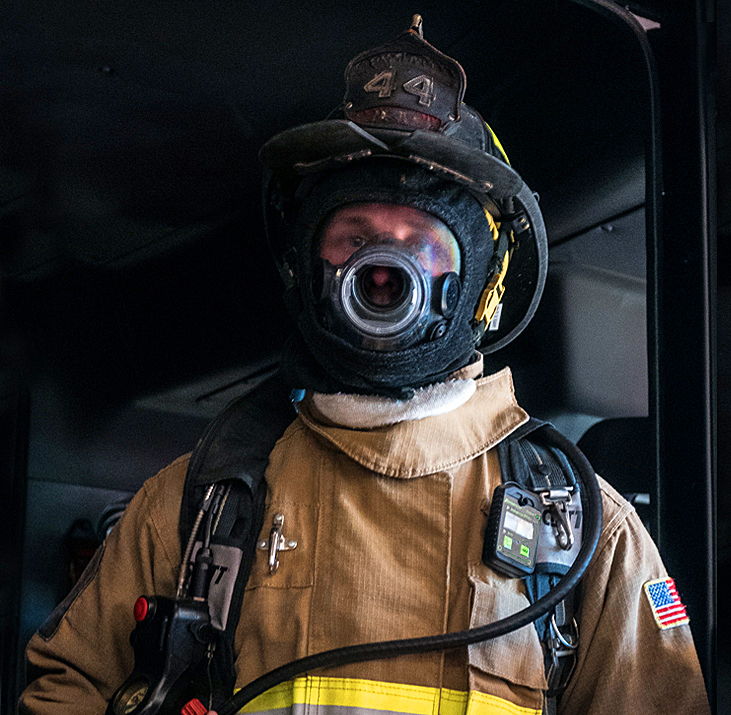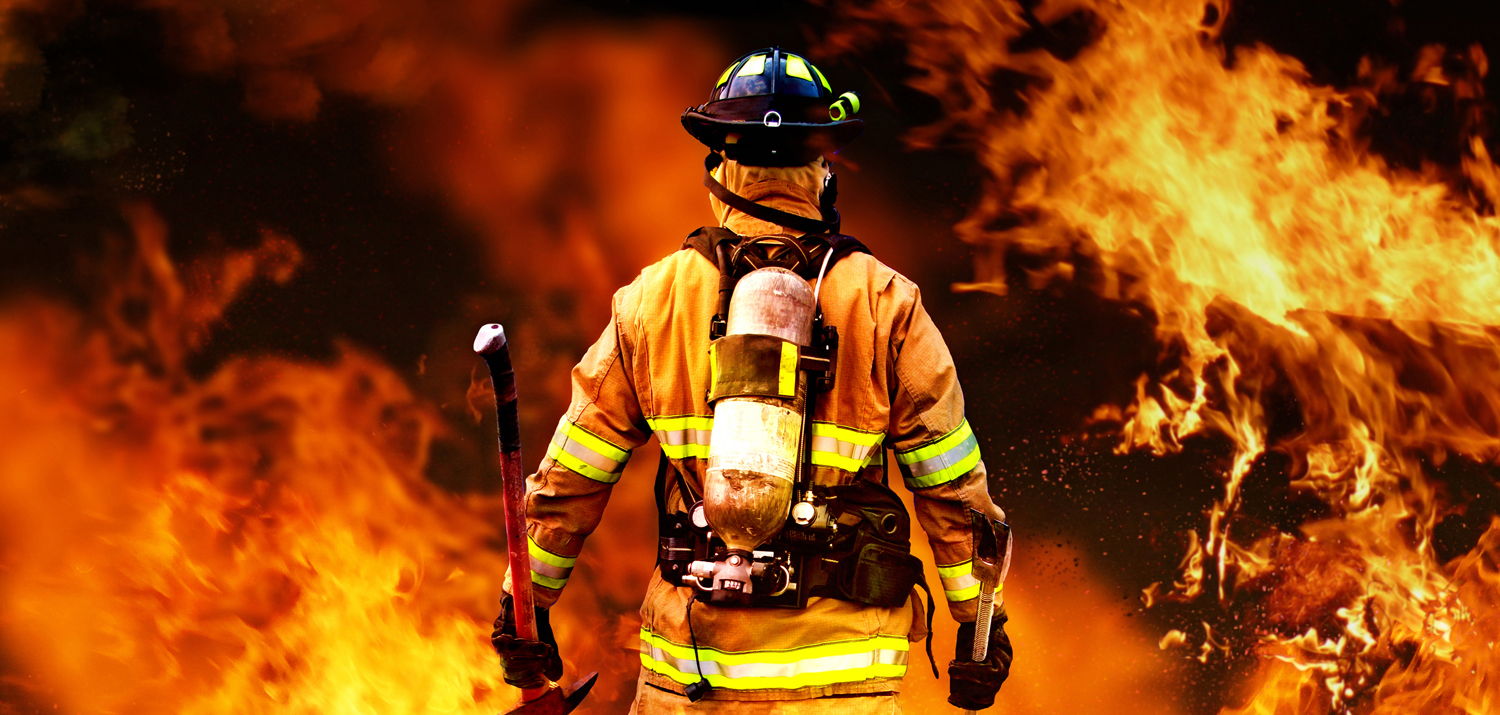 Please feel free to learn more about the effects of carbon monoxide in our online support section. There you will find useful data about the facts and myths of carbon monoxide. Also feel free to reach out to us and speak with one of our cutomer service technicians for more information.
For Sensorcon product models please refer to our interactive chart below:
Sensorcon is dedicated to creating durable, high quality environmental sensor products to meet the most demanding of domestic, professional and industrial needs. We proudly have over 10 years of experience in sensor integration and design with all of our products manufactured in the USA. In addition to this, you can easily purchase our products directly from the Sensorcon online store.
Whether its portable single gas meters to detect carbon monoxide in your home or complex PCB and sensor integrations into industrial networks. We have the experience and capability to deliver solid and reliable environmental data wherever and whenever you need it.
FOR FURTHER INFORMATION PLEASE REFER TO OUR APPLICATION NOTES:
CARBON MONOXIDE EMERGENCY CALLS
For more information please contact our sales department!
Monday Through Friday - 8am to 4pm
(Please Note: Eastern Time Zone)
Phone: 1-716-566-2728       E-Mail: sales@sensorcon.com      Website: www.sensorcon.com