Home Inspection CO Meters
Purchasing a house is a large financial endeavor and an investment in your family's future. A house is more than a place to live or a means of shelter. For most individuals, it is the cornerstone of their life. It's where the family gathers to celebrate, where the children play and grow and where you feel safe and secure. The house is the place where memories are made. Home inspections offer valuable information about the general condition of a home, outlining areas requiring minor and major repairs and pinpointing deficiencies in building structure.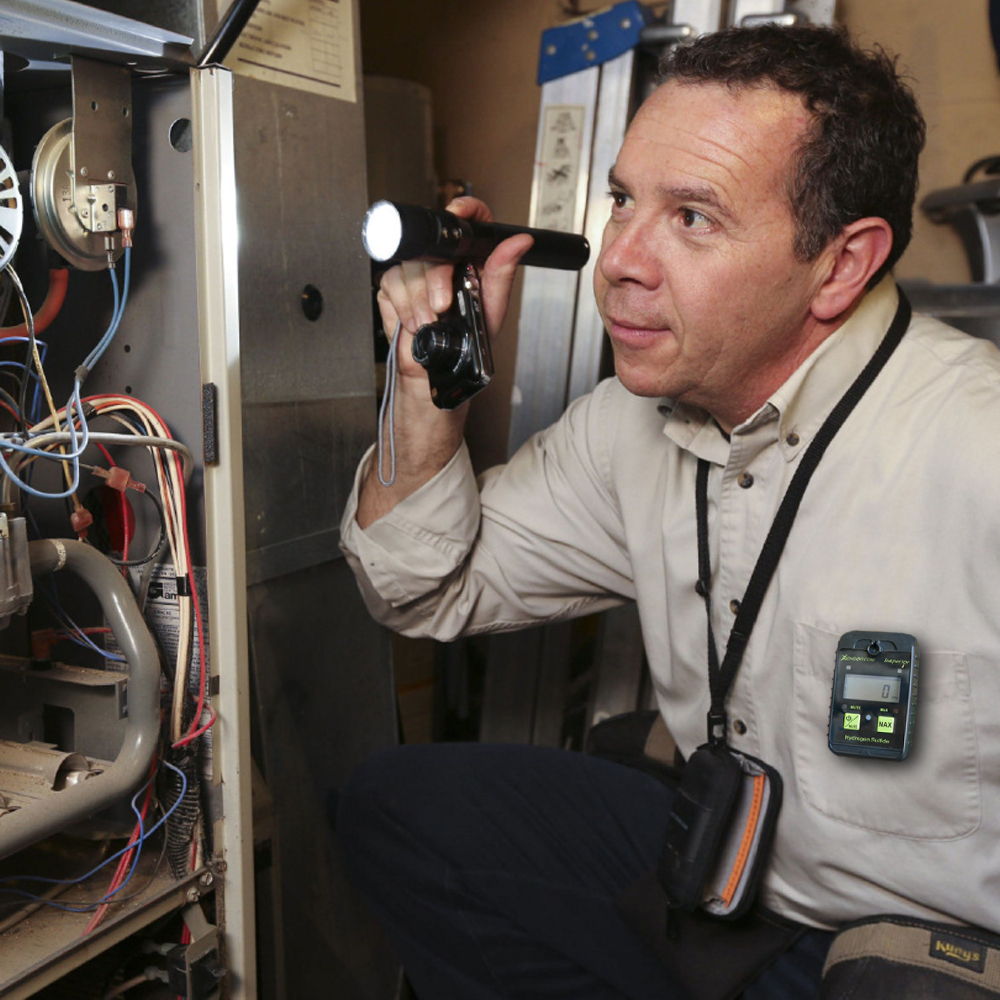 The complex task of assessing a home is more difficult because of the prevalence of myths attached to the process of home inspection. Problems that the seller or the Realtor may not be aware of become the financial responsibility of the buyer if they are not corrected prior to the final sale of the house. In hot markets full of multiple offers buyers are often tempted to do anything to get a home. One thing they should not do is forget the home inspection. Home inspectors play the role of objective third party.
Typically, home inspectors evaluate a property five to ten days after negotiation of a contract is complete in order to secure mortgage approval. This inspection only checks the condition of the home at the time of inspection and is no guarantee of condition beyond that point. Home inspectors need no special equipment beyond flashlight, ladder, simple tools and documentation.
Facts:
More than thirty U.S. states regulate the home inspection industry in some form.
There are about 5 million home inspections performed each year.
99% of all home realtors recommend a home buyer to have a home inspection performed.
2015 had the highest total in existing home sales in the last 9 years.
Responsibilities of The Home Inspector:
A good inspector will check for carbon monoxide levels and other harmful gases. Furthermore, a good inspector will freely describe what they are looking at, how to check for problems and what condition they believe the area is in.
Fill out a standard inspection checklist that is detailed as possible to give a great piece of mind to the purchaser.
The inspector shall inspect the heating systems using normal operating controls, and describe the energy source and heating method and also report if there is a need to repair heating systems which do not operate, or if they are deemed inaccessible.
Providing an inspection contract, that includes what is and what is not covered in the initial home inspection (such as termites, well/water conditions or septic tank failure).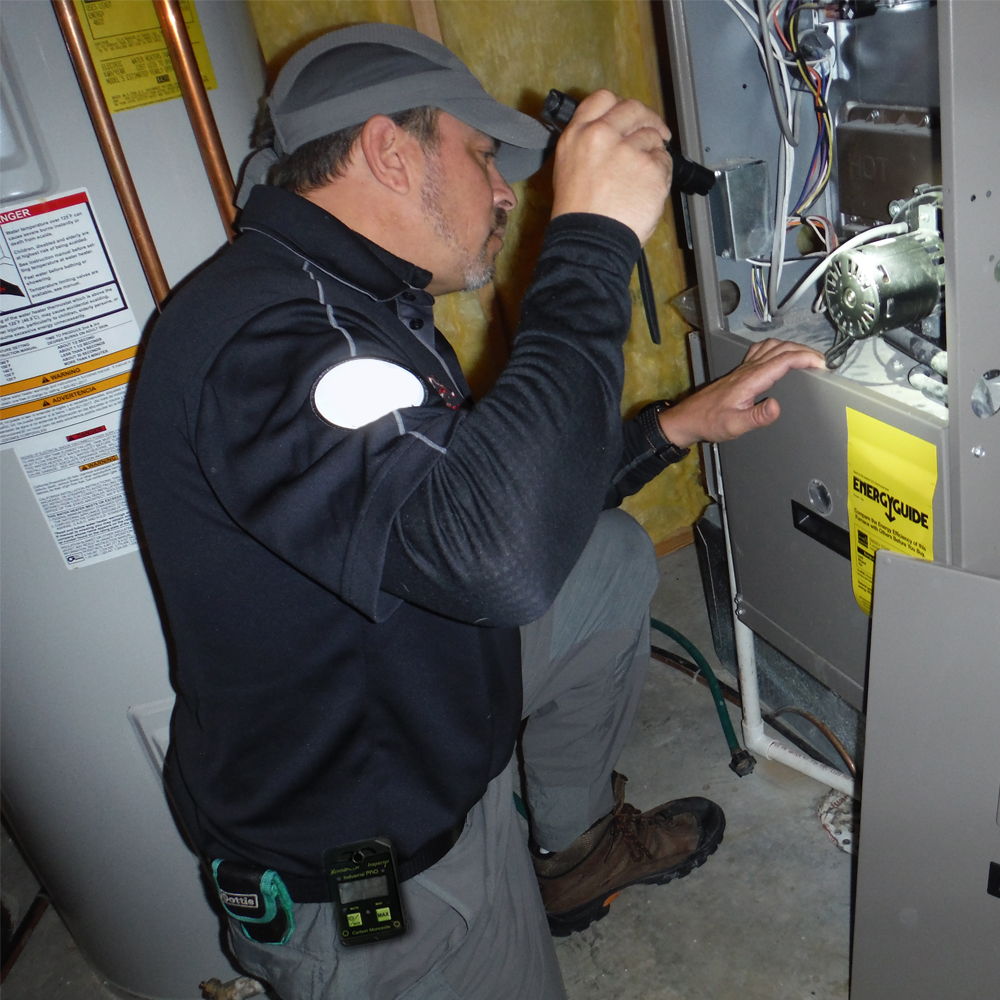 Home Inspectors are not required to:
Inspect or evaluate interiors of flues or chimneys, fire chambers, heat exchangers, combustion air systems, fresh air intakes, humidifiers, dehumidifiers, electronic air filters, geothermal systems or solar heating systems.
Inspect fuel tanks or underground or concealed fuel supply systems.
Determine the uniformity, temperature, flow, balance, distribution, size, capacity, BTU, or supply adequacy of the heating system.
Activate heating, heat pump systems or other heating systems when ambient temperatures or other circumstances are not conducive to safe operation or may damage the equipment (includes the lighting or ignition of pilot flames)
Evaluate fuel quality or override electronic thermostats (including verify thermostat calibration, heat anticipation, or automatic setbacks, timers, programs or clocks)
Please feel free to learn more about the effects of carbon monoxide in our online support section. There you will find useful data about the facts and myths of carbon monoxide. Also feel free to reach out to us and speak with one of our cutomer service technicians for more information.
For Sensorcon product models please refer to our interactive chart below:
Sensorcon is dedicated to creating durable, high quality environmental sensor products to meet the most demanding of domestic, professional and industrial needs. We proudly have over 10 years of experience in sensor integration and design with all of our products manufactured in the USA. In addition to this, you can easily purchase our products directly from the Sensorcon online store.
Whether its portable single gas meters to detect carbon monoxide in your home or complex PCB and sensor integrations into industrial networks. We have the experience and capability to deliver solid and reliable environmental data wherever and whenever you need it.
FOR FURTHER INFORMATION PLEASE REFER TO OUR APPLICATION NOTES:
HOT WATER TANKS AND CARBON MONOXIDE
GAS APPLIANCES AND CARBON MONOXIDE
For more information please contact our sales department!
Monday Through Friday - 8am to 4pm (EST)
Phone: 1-716-566-2728       E-Mail: sales@sensorcon.com      Website: www.sensorcon.com